Heavy storm approaching the southern coast of Alaska on September 26, 2012.
You can find more photos of storms, typhoons and hurricanes from the above on NASA's Earth Observatory site here . These photos are possible thanks to Sumoi NPP, a partnership between NASA, the National Oceanic and Atmospheric Administration and the Department of Defense.
Hurricane Gordon over the Atlantic Ocean on August 19, 2012
Typhoons Saola and Damrey over the western Pacific Ocean in August 2012
Hurricane Andrew struck on August 23 as a Category 3 hurricane causing $26.5 billion in damages - August 24, 1992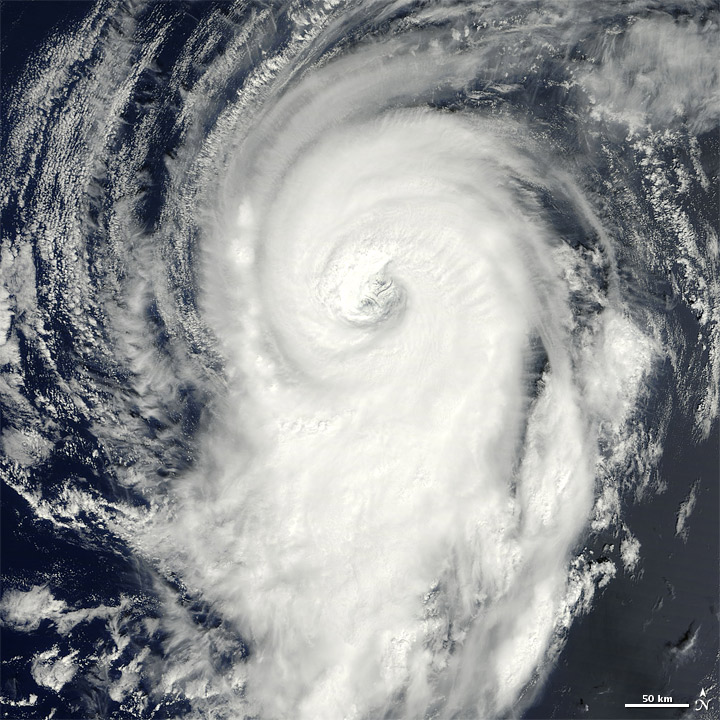 Hurricane Michael had wind speeds of 90 miles/150 kilometers per hour on September 9 2012
Miriam began forming September 22, 2012, only as as a tropical depression over the eastern Pacific Ocean, but two days later it turned into a Category 3 hurricane
Typhoon Bopha moving towards Philippines December 3 2012. It packed winds of 260 kilometers per hour and gusts up to 315 kilometers per hour.